To protect smaller boats against wind and weather, we built special covered 'sloop harbours': traditional boat carports for sloops, sailing – and motor boats of up to 10 meters.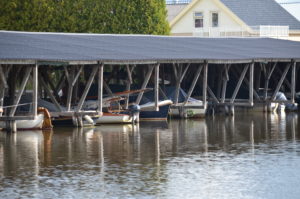 At our marina, you can find two types of boat harbors: one is half open and the other has its own entrance door, which can be closed off completely. The sloop harbours can be found on the map below at OV and OW.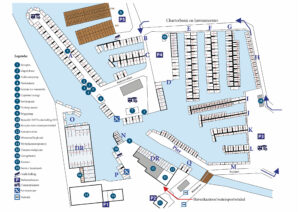 Rates
See our rates here. 
Request a spot in a sloop harbour
Please fill out the online form to request a spot in a sloop harbour. We will contact you as soon as possible with a non-binding offer offer.